Location and Map of Skye
The Isle of Skye and Fiscavaig is famous the beauty and tranquility of its breath taking landscapes, a magical place to find adventure.  From magnificent sea views, enchanting coastlines, to the spectacular lore of the Cullin mountains, it's all there waiting to be discovered.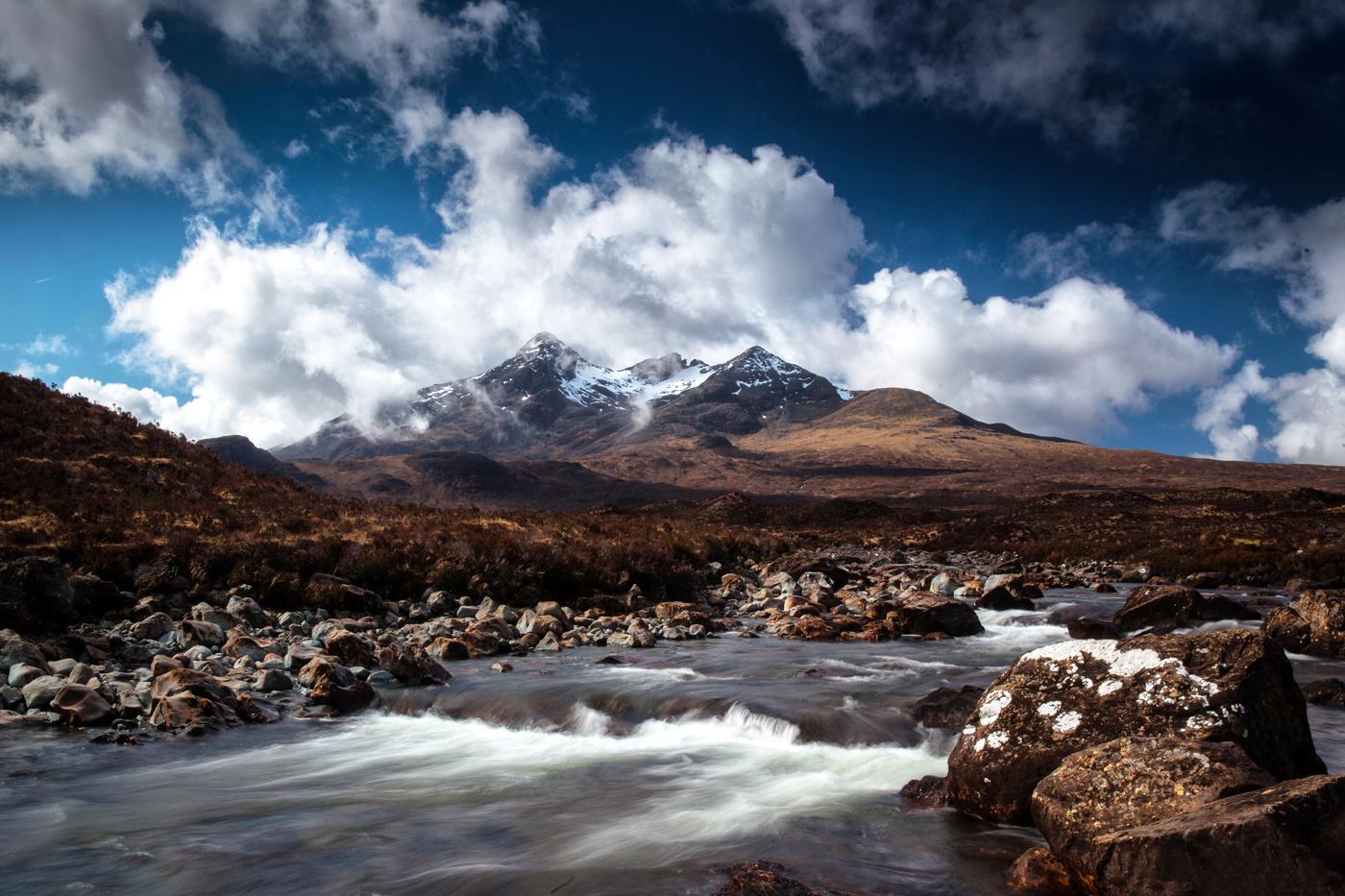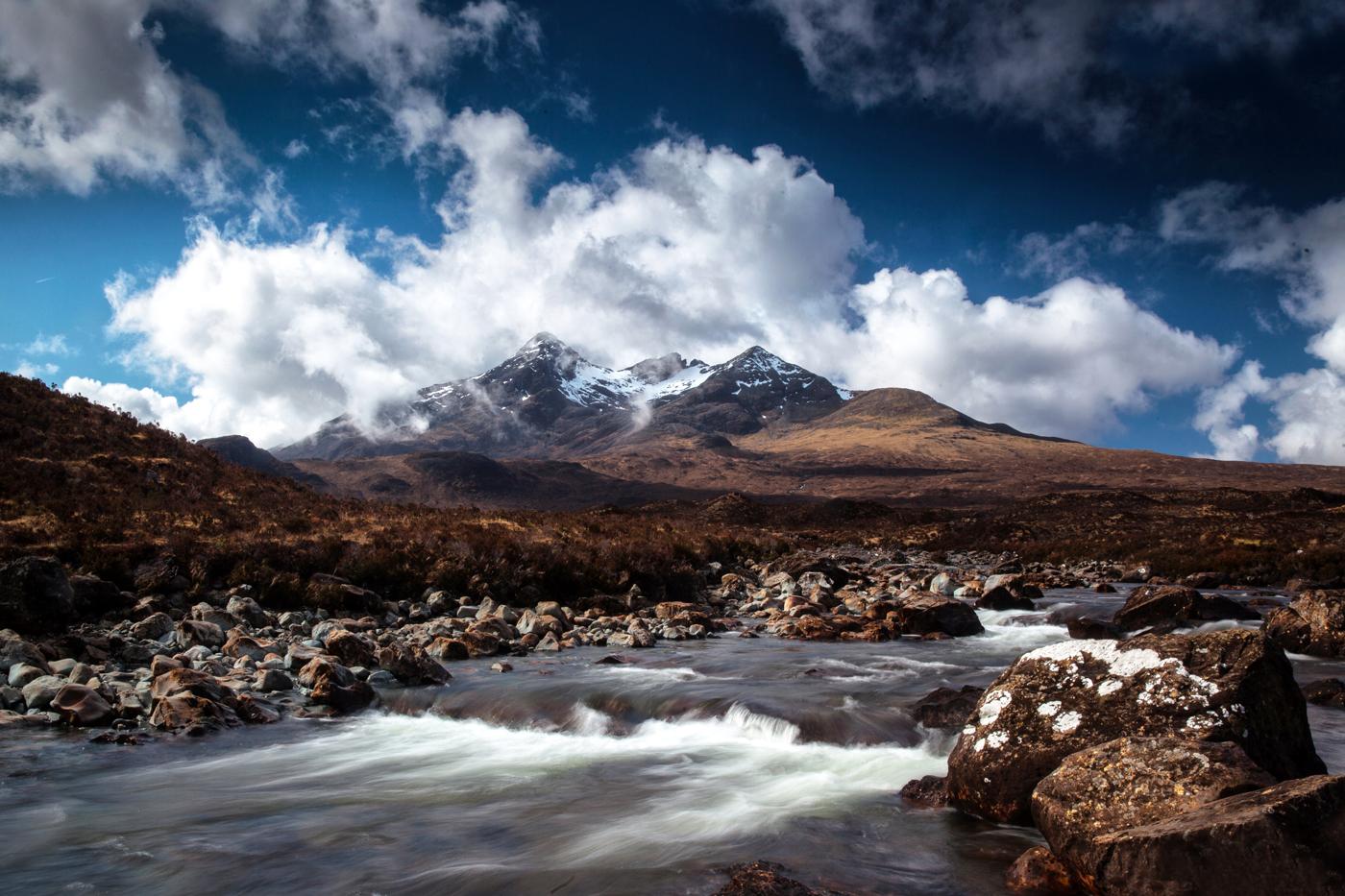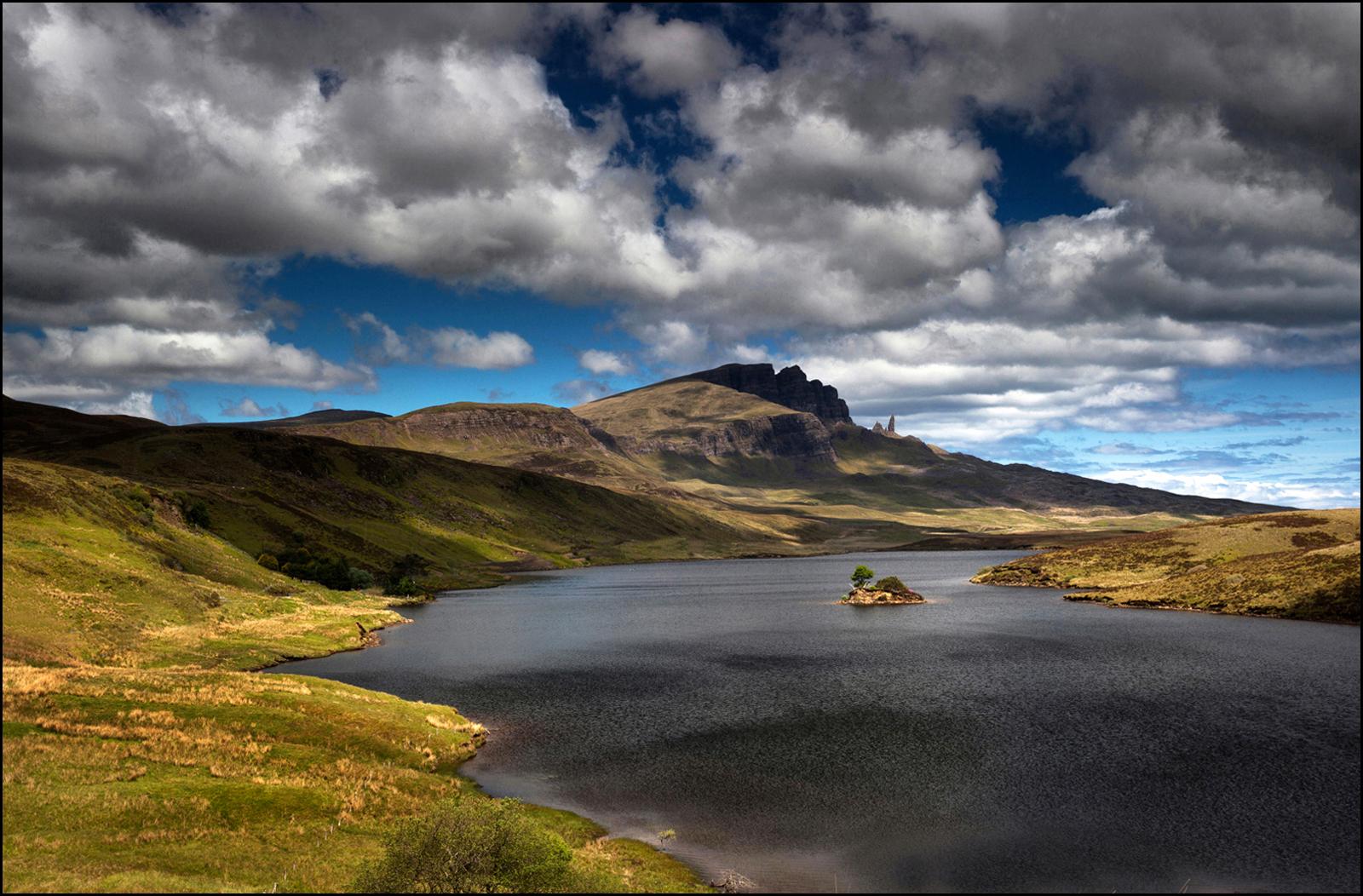 Location of Fiscavaig
This area will be suited to those who love the hills, walking, wildlife, bird watching, cycling, canoeing or simply enjoying the peace and tranquility of this beautiful place.

Spring brings the cuckoos and the bluebells and all around the wonderful views, the sparkling sea and the magnificent light or the mysterious mistiness of Skye.
Exploring the local area

For the more experienced walker the Black and Red Cuillin mountain range are just a short drive away. Wonderful short walks can be made straight from the front door of the Seashell.

The surrounding areas of Fiscavaig, Portnalong and Carbost boasts a pub serving meals and music, a hotel, an art gallery and not forgetting the famous Talisker Whisky distillery.
Just a short drive away
Most parts of the island can be reached within a 30 to 45 minutes drive including Portree and Dunvegan castle.  Skye is known for it's hosptality and you'll find a great selection of inn's, restaurants and cafes.

We invite you to come and stay at the Seashell, explore the island and experience the magic of Skye.
Comments from our guests
"Lovely cottage and beautiful view. We wish we could bottle it, and take it home with us!"
~ The Clark Family
"What a fantastic place to spend our honeymoon. Lovely relaxing place to stay ... Perfection."
~ Mr and Mrs Mark
"We were treated to a fantastic sunset on our last evening. One week is not enough and hope
to come back to Seashell ASAP. A little slice of heaven."
~ Mr and Mrs Dalzell
"Wished we lived here!"
~ Mr and Mrs Meister
"We had a wonderful time, and such a lovely house in an amazing setting, and simply being
able to walk down to the bay whenever we wanted was amazing."
~ The Neates Family
"Amazing place. Breathtaking Views. Quiet. Clean. Nice beach. A treasure!"
~ Jeannette Fisher
"Lovely cottage with even better views."
~ Marcin Kaluza